Welcome to Green Forever Environmental a leading environmental and waste management company built on solid foundation of knowledge and over 15 years of experience. Our website name is https://greenforeverenvironmental.com.
At Green Forever Environmental, we love helping businesses save money and resources by aligning our services with waste and recycling policies of the area(s) or region(s) we service thereby preventing businesses from being hit by fines levied by the government for not complying with waste and source separation regulations.
Implementing zero waste principles is something we enjoy doing and this we believe will boost the economy and open up more job opportunities.
In the long haul, we help businesses imbibe sustainable practices which boosts their reputation of organisations that are recognized as "Green".
Our Mission
To continue helping people and businesses and also to apply our expertise in reducing the amount of waste that ends up in landfill which leads to the release of huge amounts of gases including CO2 (carbon dioxide) emissions and methane into our environment. We hope to achieve this by working closely with our clients, educating and monitoring their waste and recycling programs.
Our Vision
See the transformation of buildings resulting in a sustainable future.
We are Experts in Customer Service
We listen to our customers and we deliver exceptional service at all times. We are experts in waste management solutions. Helping businesses move to zero waste and protecting the environment is our passion.
We are here to help and also save you money
If you are paying too much for garbage pick up, you have come to the right place for help! We work with reliable garbage haulers to get you the best garbage disposal price. Conducting business in a safe and environmentally friendly manner is our responsibility. As experienced solid waste management consultants, we ensure our clients divert a huge amount of waste from landfill by utilizing the 3Rs – Reduce, Reuse, Recycle at all times.
Here's how we can help you
Green Forever Environmental believes in protecting and preserving the environment. We are able to achieve this by working closely with clients to ensure their sustainability needs are met in areas including tenant education and seminars, waste audits /assessments, setting up and monitoring recycling programs, Education and outreach, waste brokerage, advocacy and the Green Forever Environmental corps program.
IC&I – Green Forever Environmental will give you peace of mind
Green Forever Environmental helps thousands of buildings manage and reduce garbage by providing comprehensive waste audit/reduction services and source separation programs to the following establishments:
Restaurants
Retail shopping complexes
Retail establishments
Office buildings
Educational institutions
Hospitals
Hotels and motels
Manufacturing institutions
Construction and demolition projects
Green Forever Environmental will continue to strive to improve your environmental performance by ensuring your companies utilize the 3Rs (Reduce Reuse Recycle) in their day to day activities.
We are experts in conducting waste audits and assessments

As a leader in conducting waste audits and assessments, we believe in ongoing research and at the same time we enhance our audit and waste management processes. We work closely with clients and ensure recyclable materials are diverted from landfill. We also help identify new recycling opportunities and help keep your waste management costs low.
Our compliance waste audits are conducted as required under Ontario regulations 102/94. The establishments listed under regulations 102/94 are also required to have source separation programs (Ontario regulations 103/94). Our waste audits conform to Ontario's Ministry of Environment guidelines.
We are conscious of our clients' needs and we ensure our clients gain a clear understanding of the waste and recycling they generate and how these streams can be effectively managed.
We believe in delivering excellent customer service and our experienced team will continually work closely with clients to offer practical waste solutions.
We Give Back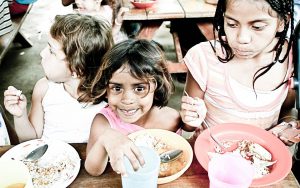 Green Forever Environmental strongly believes in giving back and doing good so therefore, for every service we render, a portion of our profits go towards making a huge difference in the society.
We help mankind through 'Planet Earth is Ours' foundation. Green Forever Environmental will continue to give back to those in need around the world through this foundation.
Our projects include: 'Feed the children', Breakfast for kids, School supplies, Donating gently used clothing, School essay competitions on environmental issues and solutions.
The saying goes "Practice makes Perfect"
We will continue to enlighten businesses about the need to protect our planet and how they can take the necessary steps towards addressing waste problems by making informed decisions towards achieving their sustainability goals.
To a greener planet – let's continue to think green, act green and live green.